During our recent trip to Florida, we have been asking people about the most well known Florida recipe. With hardly any exception, everyone pointed us to the delicious Key Lime Pie, made with fresh little limes from the Florida Keys. With this in mind, I started creating a version of a carb-free tropical Key Lime Cheesecake – and yes, without any sugar or carbs! I hope you find it as delicious as we did.
You need the following ingredients:
For the Carb-Free Nut Crust:
220 g / 8 oz almonds (sliced or whole ones)
110 g / 4 oz pecans or walnuts (sliced or whole ones)
90 g / 6 tbsp butter
45 g / 3 tbsp Xylitol
For the Key Lime Cheese Cream:
480 ml / 2 cups heavy whipped cream
90 ml / 3 oz Key Lime juice (or juice of regular limes if you can't find key limes)
340 g / 12 oz cream cheese
75 g / 5 tbsp Xylitol – to make it sweeter, you can add more Xylitol; we generally don't like our deserts too sweet.
14 g / 1/2 oz gelatin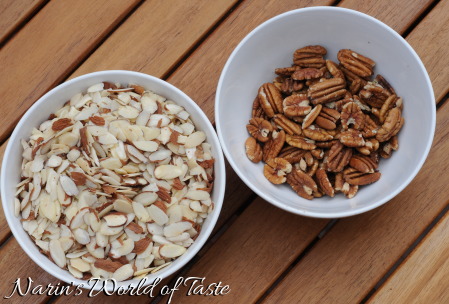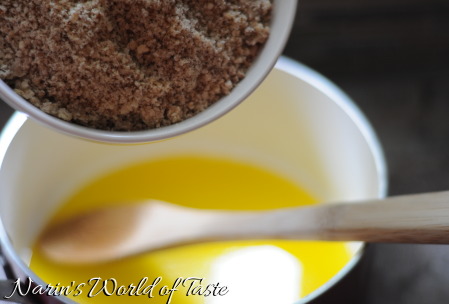 Start by making the crust. Dissolve the Xylitol and butter in a pot on low heat. Pour the nuts into a blender and grind them into a meal, making sure you don't grind them too fine (see picture above for desired texture). Add the nut meal to the butter and Xylitol mixture and combine everything thoroughly.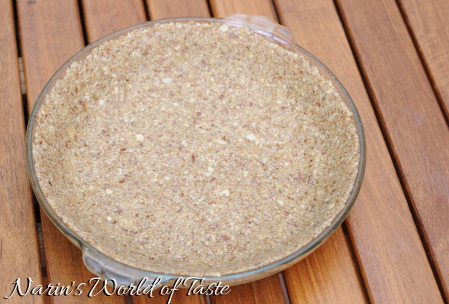 Gently spread out the mixture into a pie plate or spring form pan and refrigerate until you need it. You can make this crust ahead of time.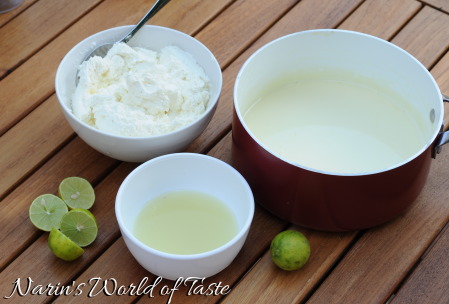 To make the Key Lime Cheese Cream: Heat 240 ml / 1 cup heavy whipped cream and the Xylitol in a small pot and bring to a boil. Then reduce the heat and let it simmer. In a small bowl, combine the gelatin and the rest of the heavy whipped cream (240 ml / 1 cup). Remove the pot with the Xylitol mixture from the stove and pour the gelatin mixture into the pot. Stir until the gelatin is completely dissolved. Set aside to cool down.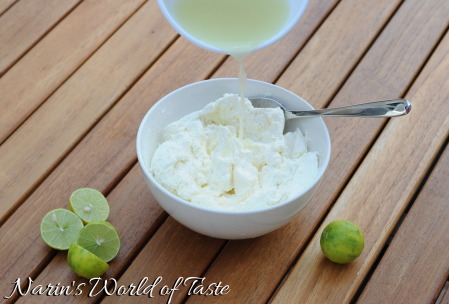 Juice the Key Limes and combine the juice with the cream cheese. Once the heavy whipping cream mixture has cooled down, add the cream cheese and lime mixture and stir everything until well combined.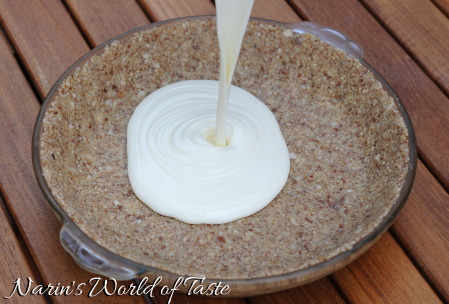 Pour the Key Lime Cheese mixture into the crust and refrigerate for at least 4 hours before serving.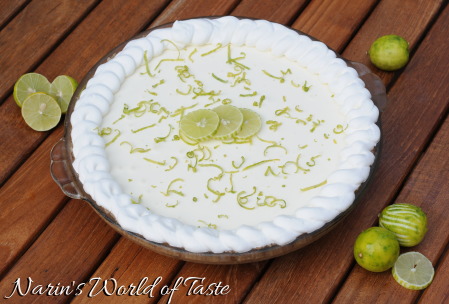 You can garnish the Key Lime Pie with whipped cream, sliced almonds, and the zest of the limes.
Enjoy, Melanie…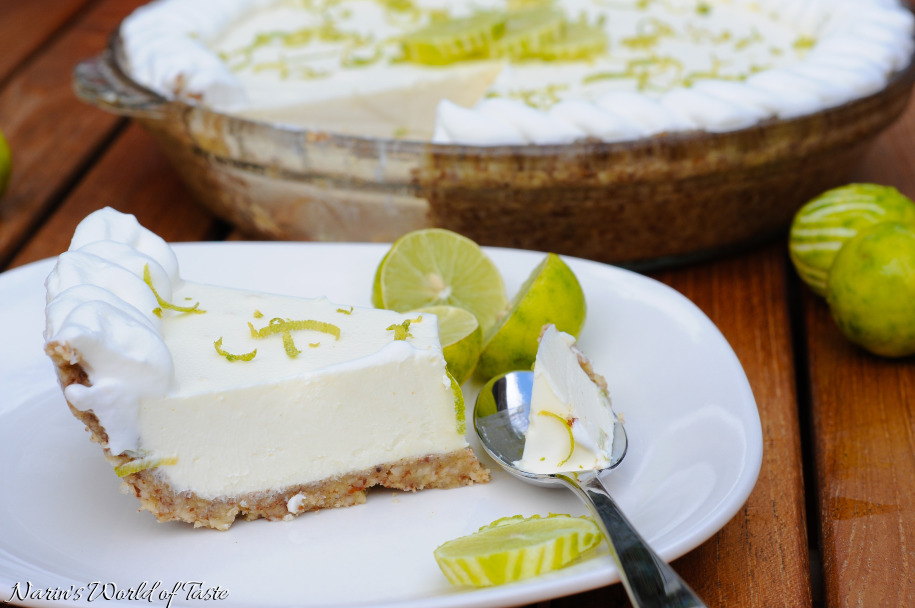 Categories: Desserts, World of Recipes