This is a great alternative to mashed potatoes. My goal was to make a nice carbohydrate-free side dish instead of the usual mashed potatoes I serve with my filled meatballs in tomato gravy. I thought the kids might like it, but I was wrong. All three of them refused to eat it! My husband and myself couldn't stop eating it. It was so delicious!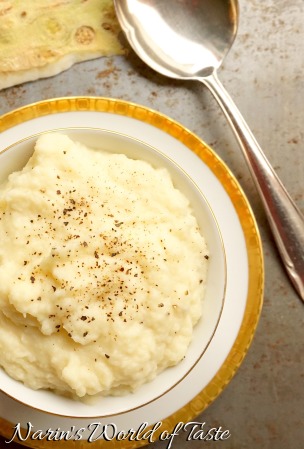 You need the following ingredients for 4-6 servings:
1 celery
50 g butter
50 ml cream
salt & pepper (to taste)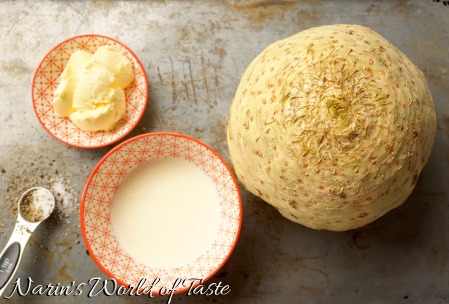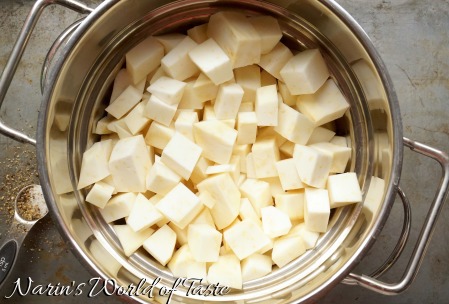 Peel the celery and cut it into pieces, and steam until it's soft. I never directly boil it in water, because it washes all the nutrients away.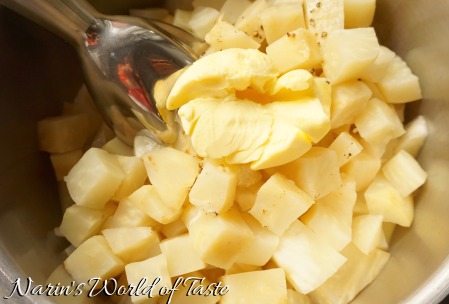 Pour the steamed celery into a pot, add cream and butter, and puree it with a hand blender until smooth. It should be smooth and silky. Then season to taste with salt & pepper.
This side dish nicely accompanies any kind of fish or meat, and I usually serve it with Filled Meatballs in Tomato Gravy.
Enjoy, Melanie…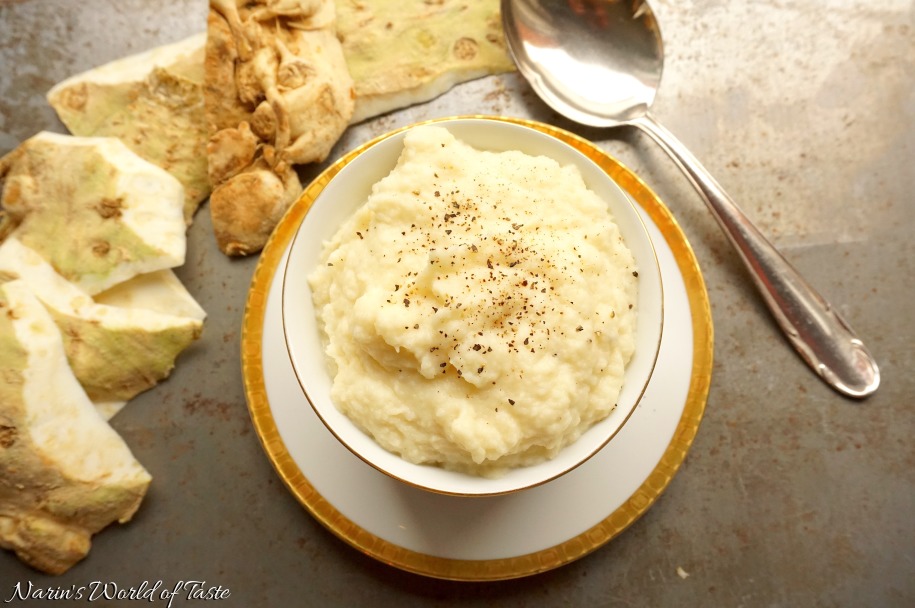 Categories: Side Dishes, World of Recipes
1 comment