Today I opened the fridge and the pantry to see what I could use for a nice weekday meal. Since we haven't had lentils for a while, I thought it might be nice for the kids, together with some chicken and tomato gravy. Here I used beluga lentils, but you can also use red or brown lentils instead. Only the cooking time may vary.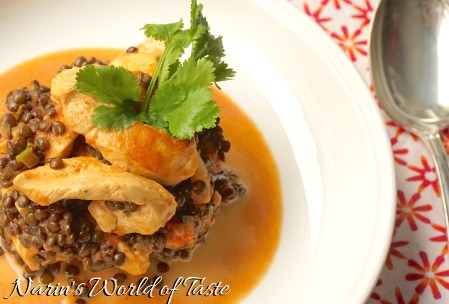 You need the following ingredients: (serves ~4)
500 g / 17 1/2 oz organic chicken breast
200 g / 7 oz organic beluga lentils
400 g / 14 oz organic chopped tomatoes (canned)
1 small onion
2 tbsp mascarpone crème
2 tbsp cilantro
salt & pepper (to taste)
1 tbsp Homemade Ghee or coconut oil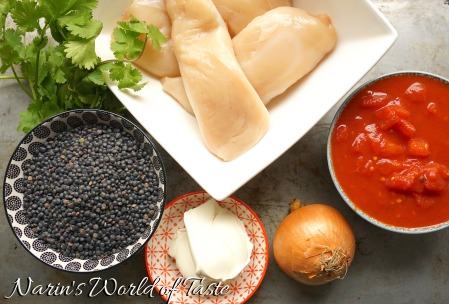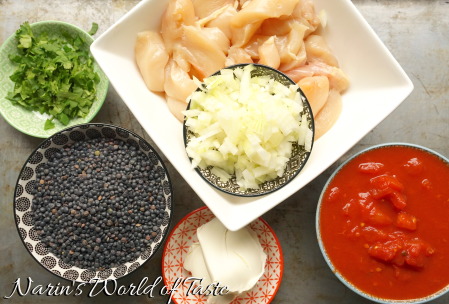 Cook the beluga lentils with 3 cups water and 1 tsp salt in a pot over medium heat for about 30 minutes. Once done, drain them through a sieve. Peel the onion and chop it thinly. Then cut the chicken into small pieces ∅3cm and wash the cilantro and chop it thinly.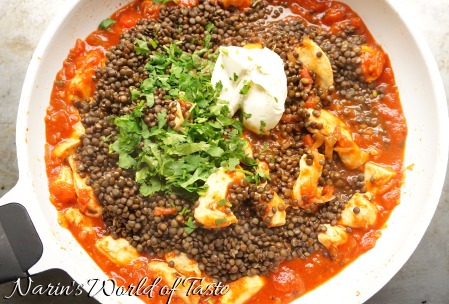 Heat 1 tbsp ghee (coconut oil, or whatever you prefer) in a pan and fry the onions until lightly brown. Then add the chicken and fry each side for about 2 minutes. Add the tomatoes, stir, and let simmer a moment, then add the beluga lentils and stir everything. Season with salt and pepper and add the mascarpone crème and cilantro at the end.
Enjoy, Melanie…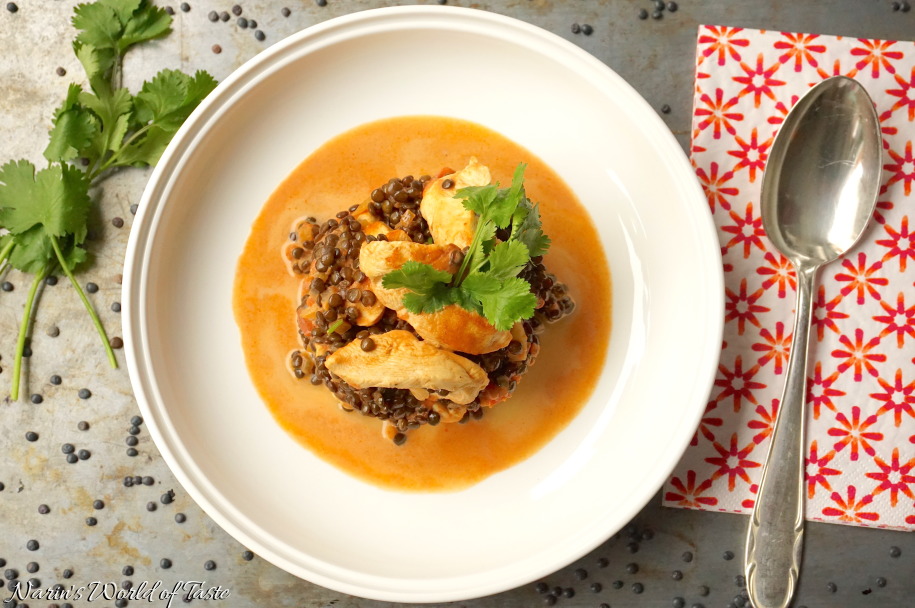 Categories: Kids Recipes, Main Dishes, World of Recipes