Some of you may know already that I'm part of a wonderful group of ladies from all over the world who come together once a month to cook, share, and enjoy a delicious lunch together. We call ourselves the International Women's Cooking Club Luxembourg (IWCCL). This club was born back in 2015. A few years before, Tam, a good friend who moved back to Seattle, and I met through our husbands who both worked at Amazon in Luxembourg. We immediately shared our love for good food and also started cooking together. Sushi was our favorit theme. We had so much fun doing this together and after a very delicious sushi feast here at home she asked if I would be up to starting a cooking club with other ladies from different countries. Sure I was, and Tam invited friends from all over the world who she had met, mainly where her kids went to school. Since then, we're meeting on a monthly basis rotating from one member to another. Being part of a group of expats means that you have to say goodbye to your friends regularly. Every year, some leave the club, but new members join as well. Each hosting member decides what to cook, and there is no pressure to prepare a full lunch menu. If things get too busy, we sometimes also do potlucks or meet in a restaurant instead. The whole idea behind the club is to share our passion and love for food, being together, sampling, and learning techniques and recipes from different countries and cultures.
During our winter vacation in South Africa, Neha (owner/founder of StylizedU) and member of IWCCL contacted me and the other girls to see if we would like to be published in the spring edition of Luxembourgs only food & lifestyle magazine called Kachen.lu. Of course, everybody was immediately up for it, and I was very honored to be the one chosen for hosting this. After settling on a date, I started to work on some new recipes. I wanted to create something special for this event. My theme was a light and delicious spring lunch for a bigger group of guests for which you can prepare many steps in advance so that you are able to enjoy yourself during the event.
I prepared the following recipes which we then cooked together:
Starter: Mango & Herb Salad with Grilled Chilli Sesame Prawns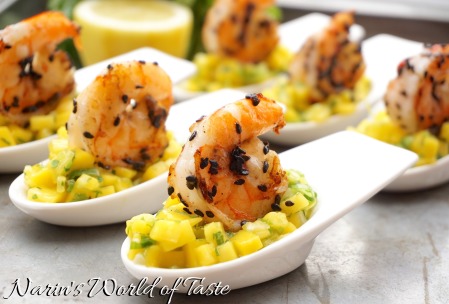 Soup: Asian Crunchy Leek and Sweet Potato Soup
Main: Sous Vide Lemon Salmon with Duo of Hokkaido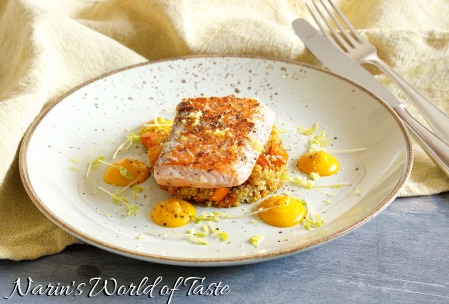 Dessert: Vegetarian Panna Cotta with Passion Fruit & Physalis Coulis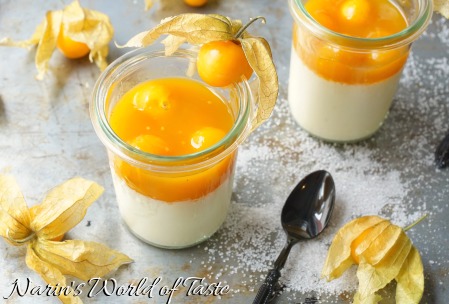 I'd like to say a big Merci to Bibi Wintersdorf and her team from Kachen.lu for joining us that day and publishing a great article about our cooking club. The 2018 Spring Kachen.lu issue features the article in German and English and is available in stores now or online at www.kachen.lu.
Enjoy, Melanie…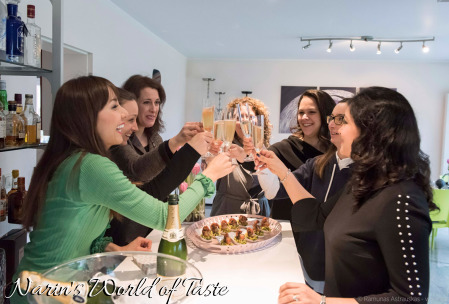 The pictures taken on the day where kindly provided by © Ramunas Astrauskas – KACHEN Magazin.
Categories: Other