In the mornings we often enjoy smoothies because they are a quick and healthy start to the day. Here I combined Asian flavors of Matcha (Green Tea) and coconut to create a nice creamy and slightly herbal taste experience. This Matcha-Coconut-Almond Smoothie was inspired by the popular Matcha Latte, though I wanted to create something richer and creamier that includes the very healthy and uniquely tasting Matcha. I could drink this daily, it's so delicious!
You need the following ingredients: (for about 2 large servings, or 3 smaller servings)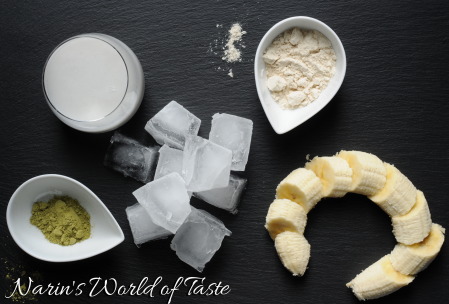 Peel the bananas and cut into pieces. Put all ingredients into a blender and mix on high speed so that everything is completely blended and smooth. You can also use a hand blender if you don't have a regular blender at home, or if you're making smaller portions.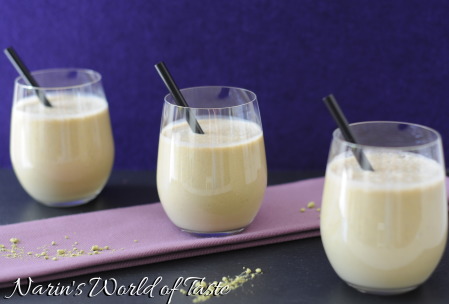 Pour the smoothie into glasses and serve immediately.
Enjoy, Melanie…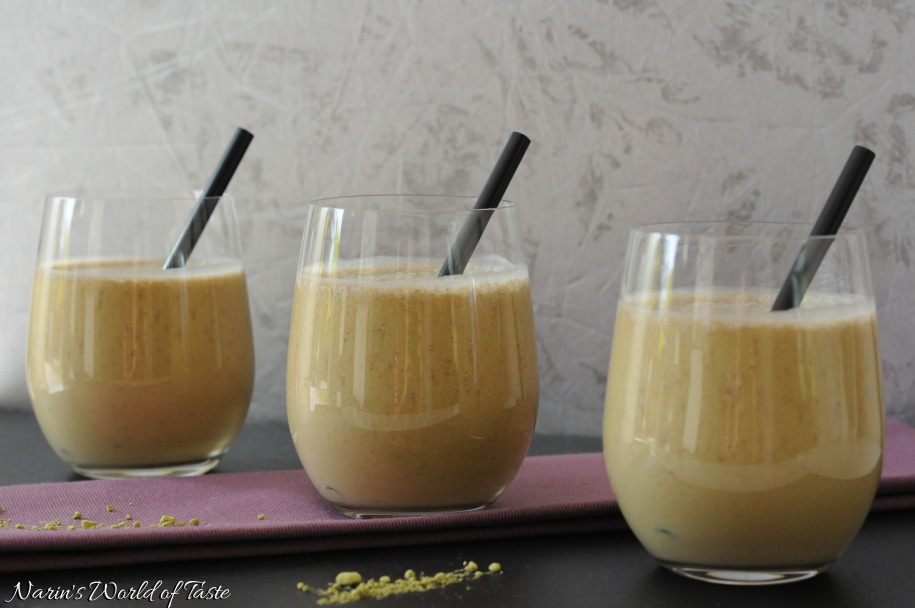 Categories: Smoothies and Drinks, World of Recipes
1 comment