I'm totally in love with Matcha Green Tea. I could add it to any kind of meal I'm creating at the moment. The slightly bitter and well balanced herbal taste is very delicious and I will soon try to add it even in savory dishes. This time it was girl's night again and I created a completely carb-free, sugar-free, vegan, and very healthy dessert recipe. Because chia seeds and coconut flakes are also part of it, we came up with the fun name of "Matchicoco".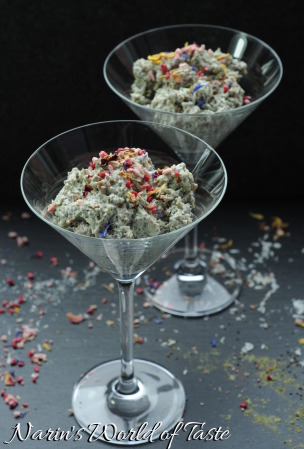 You need the following ingredients: (about 4 servings)
400 ml / ~13.5 oz milk (soy milk, coconut milk, or almond milk)
60 g / 1/2 cup Xylitol
7,5 g / 1/2 tbsp Matcha Green Tea
120 g / 1/2 cup coconut flakes
60 g / 1/4 cup flax seeds shredded
120 g / 1/2 cup chia seeds
125 ml / ~4 oz whipping soy cream (for example, Alpro Soya)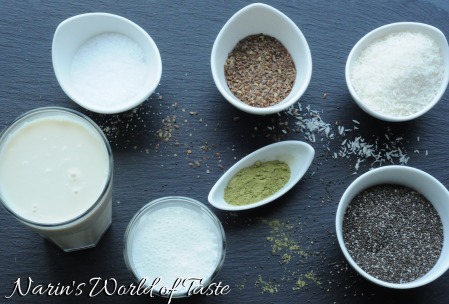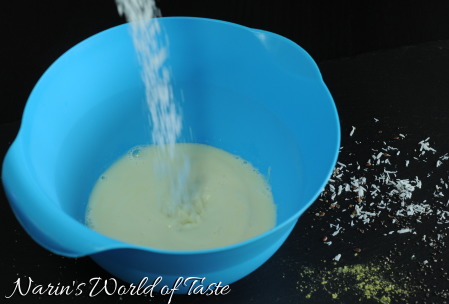 Heat about half of the milk in a pot over medium heat, add it to a bowl and pour in the Xylitol and Matcha Green Tea. Stir well, until everything is dissolved.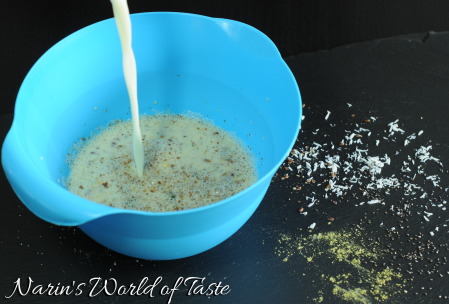 Add the other half of the milk to the bowl with the warm mixture. Combine everything and pour in the following ingredients beginning with the shredded flax seeds, then the coconut flakes and at the end the chia seeds. Make sure you stir continuously to keep the seeds from sticking together.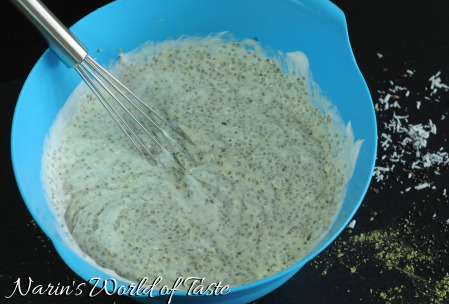 Once done, whip the whipping soy cream in a separate bowl, then fold it into the mixture. Refrigerate until you serve it.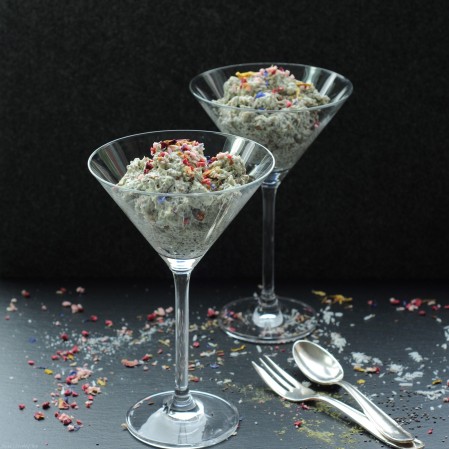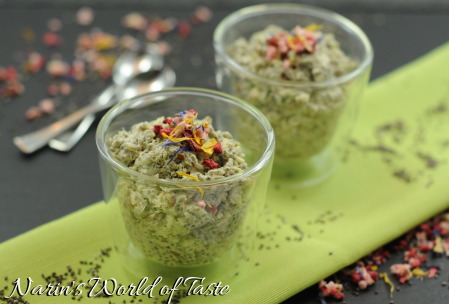 Serving suggestions: use cocktail glasses or dessert glasses and add about 4-5 table spoons per serving. Sprinkle some dried flowers & fruits or dark chocolate shavings on top to decorate.
Enjoy, Melanie…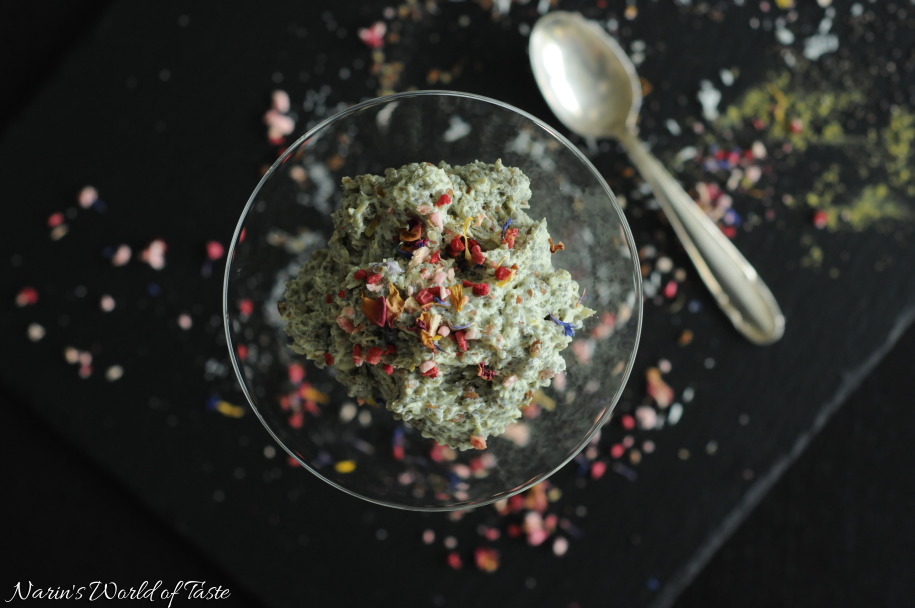 Categories: Desserts, World of Recipes