While visiting Barcelona recently, I enjoyed my very first Crema Catalana. It is the Spanish version of the French Crème Brulée. The original Crema Catalana is lighter than Crème Brulée and the lemon or orange zest adds a beautiful fruity flavor. In my recipe, I went a bit further and made the fruity part with mandarins and rooibos tea from South Africa, my second home. "Crème a la South Afrique" could have been another name for this 😉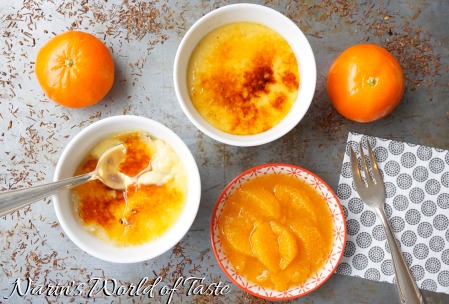 You need the following ingredients:
240 ml / 1 cup whipping cream
240 ml / 1 cup milk
4 egg yolks
1 tbsp or 2 tea bags rooibos tea
zest of 2 organic mandarins or 1 orange
2 tbsp corn starch
40 g / 1.5 oz xylitol
brown sugar for the caramelized crust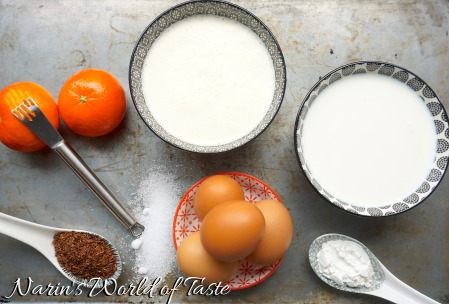 For the marinated mandarin fillets:
10 – 12 mandarins
1 small pinch cinnamon
1 tbsp honey
1 cl Contreau (optional)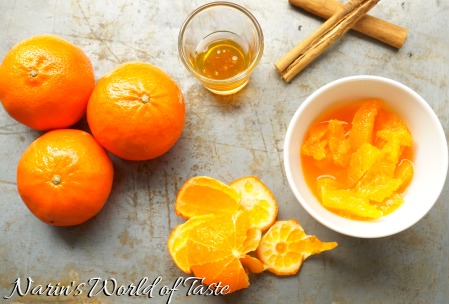 Fillet the mandarins. Do this over a Tupperware so that the juice gets saved. Add the remaining ingredients to the juice in the Tupperware and combine them thoroughly, then also add the mandarin fillets. Put the Tupperware into the fridge until serving.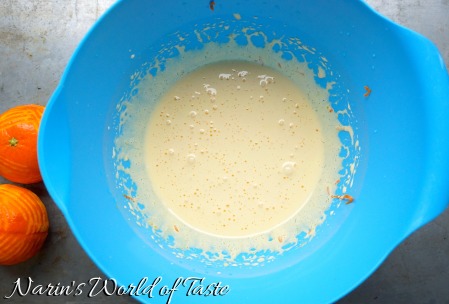 Whisk the egg yolks, Xylitol, corn starch, and mandarin zests in a bowl until creamy. Take a medium sized pot, add the milk, cream, and rooibos tea into the pot, and bring it to a boil. Reduce the heat and let it simmer for about 10 – 15 minutes. Pass this rooibos infused mixture through a sieve and discard everything else, add it back into the pot over medium heat.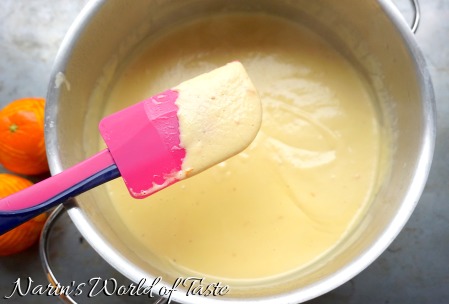 Just before it reaches the boiling point, slowly add the egg yolk mixture, whisking continuously until it begins to thicken. Once the mixture is thick enough to coat a spoon like in the picture above, remove it from the heat. Don't overcook it otherwise it may curdle or separate!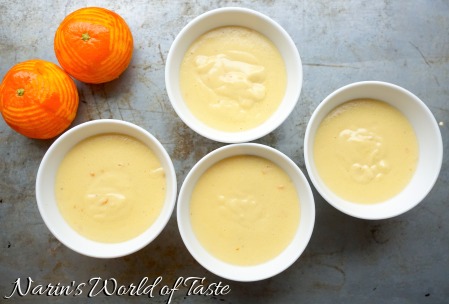 Pour the mixture into 4-6 ramekins (depending on their size) and cover each ramekin with a cling film to prevent a skin from forming. Allow it to cool, then refrigerate for at least 3-4 hours, or better, overnight.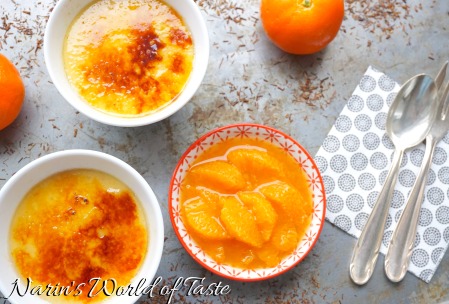 Serving: Sprinkle about 1 tbsp brown sugar on top of each Rooibos Mandarin Crema Catalan and caramelise it with a blowtorch. Alternatively, preheat the grill in your oven on highest temperature and place the sugared cremas on a tray under it for a few minutes, until the sugar turns dark brown. Serve immediately with the marinated mandarin fillets on the side.
Enjoy, Melanie..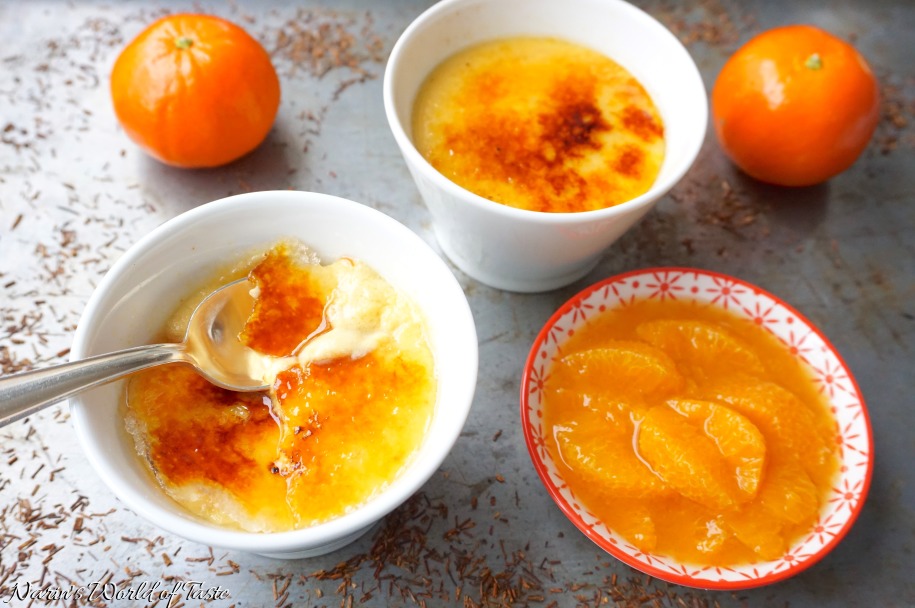 Categories: Desserts, World of Recipes