Especially during occasions like the Easter celebration, which is around the corner, I love preparing a huge savory breakfast or brunch for my family. Scrambled eggs are always part of it and you can add to it whatever your heart feels like, for example they go really well with seafood. In the following recipe, I combined the salty flavor of the crayfish with the creamy eggs and the fresh spring onions and tomatoes. Here I used already cooked crayfish, but you can use any kind of seafood you like or find.
You need the following ingredients: (serves 3 – 4 as a side dish)
4 – 5 medium size organic eggs
150 g / ~ 5 oz crayfish
6 – 8 cherry tomatoes
1 tbsp chopped basil leaves
2 spring onions
40 g / ~ 1 1/2 oz grated cheese
1 tsp coconut oil
salt & pepper (to taste)
1 red chili pepper (optional)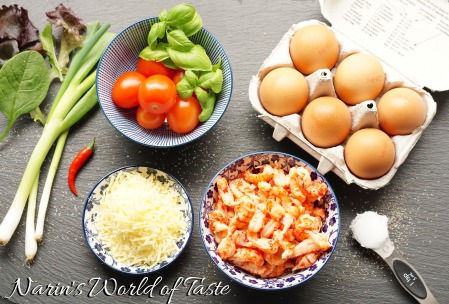 Wash the spring onions, tomatoes, and basil leaves.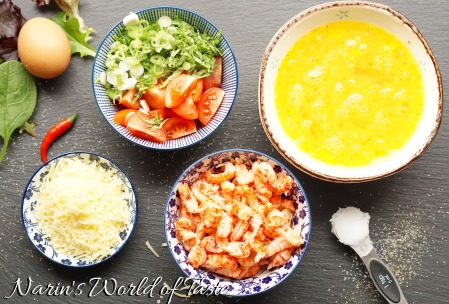 Slice the tomatoes into quarters and the spring onions and basil leaves thinly. In a bowl, whisk the eggs with a fork until the mixture has uniform consistency. Season with salt and pepper.
Heat the coconut oil over medium heat in a non-stick frying pan. Add the crayfish and egg mixture and let it sit for about 20 seconds, then start stirring with a spoon continuously. Once the egg is softly set and slightly runny, add the grated cheese, spring onions, basil, and tomatoes. Combine everything thoroughly and serve immediately.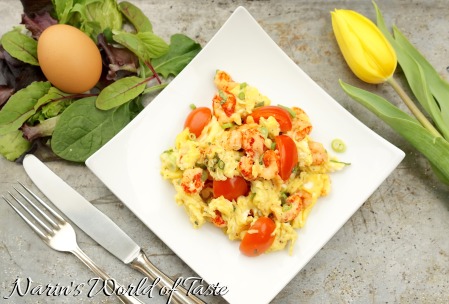 Serve on small plates for each person or on a large serving plate so that everybody can help themselves.
Enjoy, Melanie…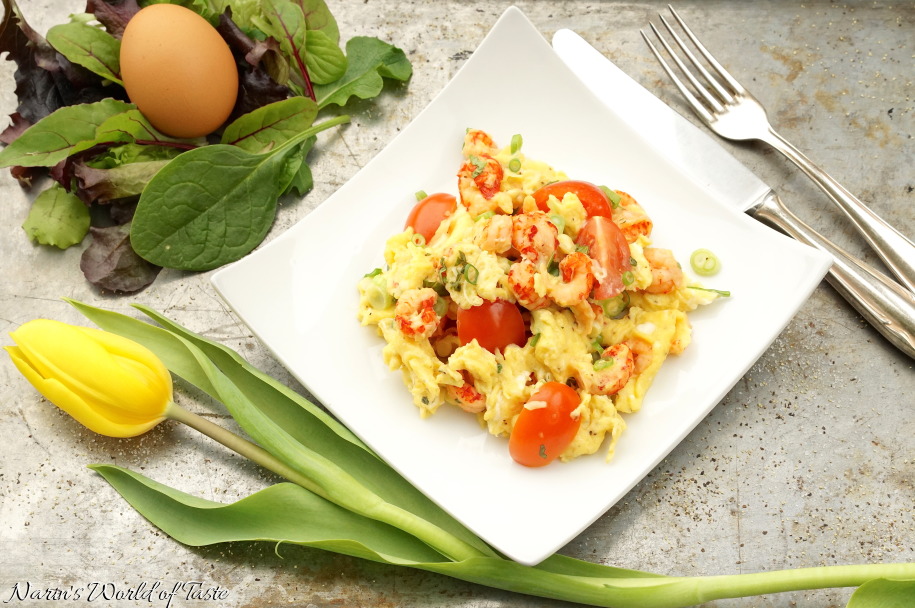 Categories: Starters, World of Recipes