This soup is a delicious vegan winter warming soup to beat the last couple of cold days. It may also help you avoid catching a cold because of the antioxidant and anti-inflammatory effects of ginger, broccoli, and the spicy red curry paste. It's officially spring now, but the winter got us back here in Luxembourg during the last couple of days, which inspired me to work on this recipe. I'm using soba noodles, which are made from the finest organic wheat and buckwheat flour, so this soup is not carb-free, but has some amount of very good carbs.
You need the following ingredients: (serves about 4)
1/2 smoked tofu
1/2 broccoli
150 g / 5 oz oyster mushrooms
1 hand full (100 g / 3.5 oz) snow peas
1/2 bell pepper
3 spring onion stalks
2 – 3 cm / 1 inch ginger root
1 carrot
1 tbsp red curry paste
240 ml / 1 cup coconut milk
960 ml / 4 cups homemade vegetable broth
720 ml / 3 cups water
juice of 1/2 a lime
2 tbsp cilantro
90 g / 3 oz organic soba noodles
4 tbsp sesame oil
~ 1 tsp salt (to taste)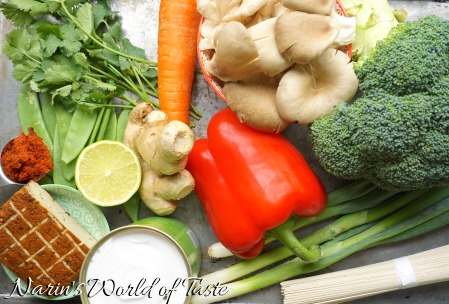 Wash the bell pepper, broccoli, cilantro, spring onions, and snow peas.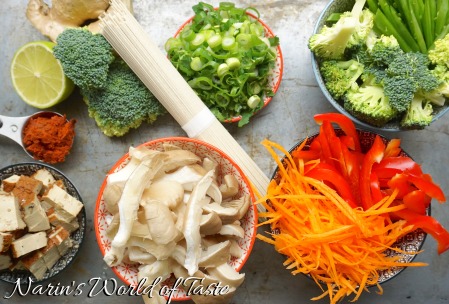 Slice the snow peas and bell pepper thinly lengthwise. Peel the carrot and slice it very thinly lengthwise as well or use a julienne peeler. Tear apart the oyster mushrooms lengthwise as well. Then chop the spring onions and cilantro thinly. Cut the smoked tofu in cubes. Peel the ginger (the most efficient way is to use a teaspoon instead of a knife), and then chop about 2 – 3 cm (about 1 inch) of its root very thinly.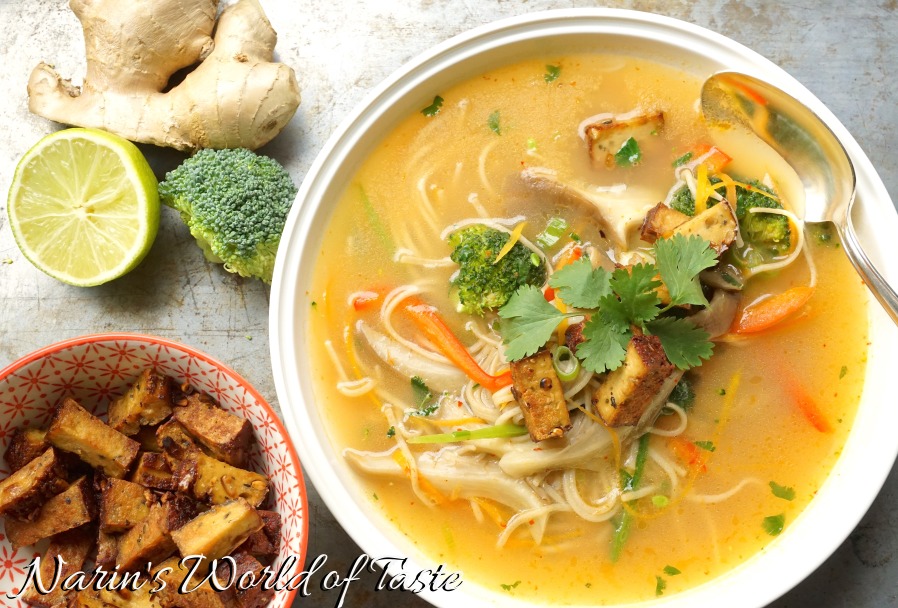 Heat 2 tbsp of the sesame oil in a pan and fry the tofu until crisp and golden. In a large pot, heat 2 tbsp sesame oil and add the spring onions, ginger, cilantro, and red curry paste. Stir continuously for a few minutes. Then add the coconut milk, vegetable stock, and water. Bring to a boil and season with salt and lime juice to taste. Add the vegetables and soba noodles and simmer for about 5 – 10 minutes or until the noodles are done and the veggies are soft.
Serve the soup immediately in a nice soup bowl and sprinkle some of the fried tofu cubes and cilantro leaves on top. You can squeeze a little lime juice over the soup as well.
Enjoy, Melanie…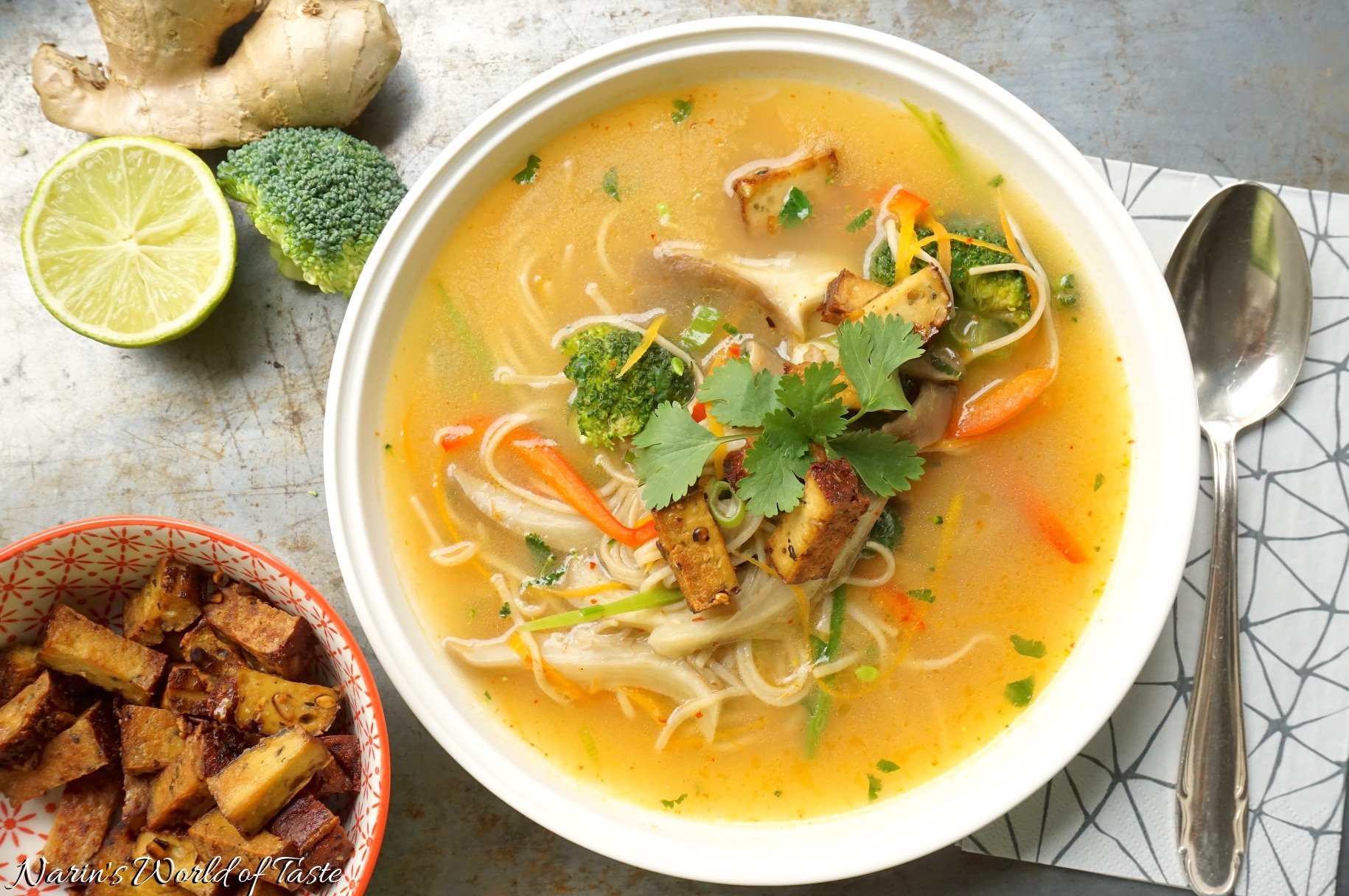 Categories: Soups, World of Recipes
2 comments