My kids are not big eaters in the early morning before school, but I always try to give them at least a little bite before they leave the house. A few months ago I had a conversation about healthy food with my oldest daughter Zoe (yes, she is already interested in cooking and asks a lot of questions about healthy food and junk food). That's when we came up with the idea of starting the early mornings with nice smoothies, to also help the kids concentrate in school. When living in Cape Town we had a healthy little restaurant (Kauai) right next door and we often stopped by to get some delicious and freshly made smoothies. I couldn't find anything similar in Luxembourg, so why not make our own smoothies at home to start the day?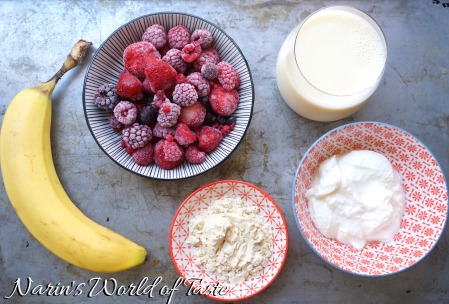 You need the following ingredients: (for about 2 glasses)
150 g forest berries frozen (mix of raspberries, blueberries,  strawberries)
1 banana
100 g of Greek yogurt (or soy yogurt)
250 ml milk (cow, soy, nut milk, or any other you prefer)
2 tbsp flour (coconut, almond or lupine flour, which are high in protein and low on carbs)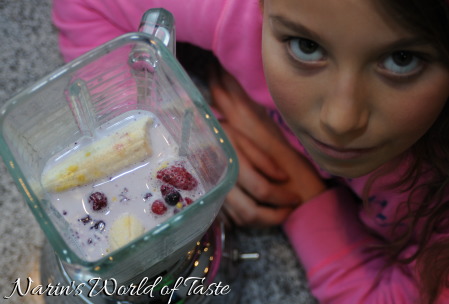 Put all ingredients into a blender and mix on high speed so that everything is completely blended and smooth. You can also use a hand blender if you don't have a regular blender at home, or if you're making smaller portions.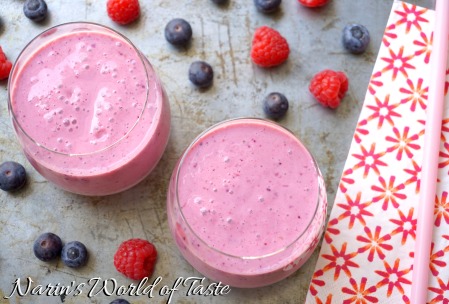 Pour the smoothie into glasses and serve immediately. You can garnish it with fresh fruits.
Enjoy, Melanie…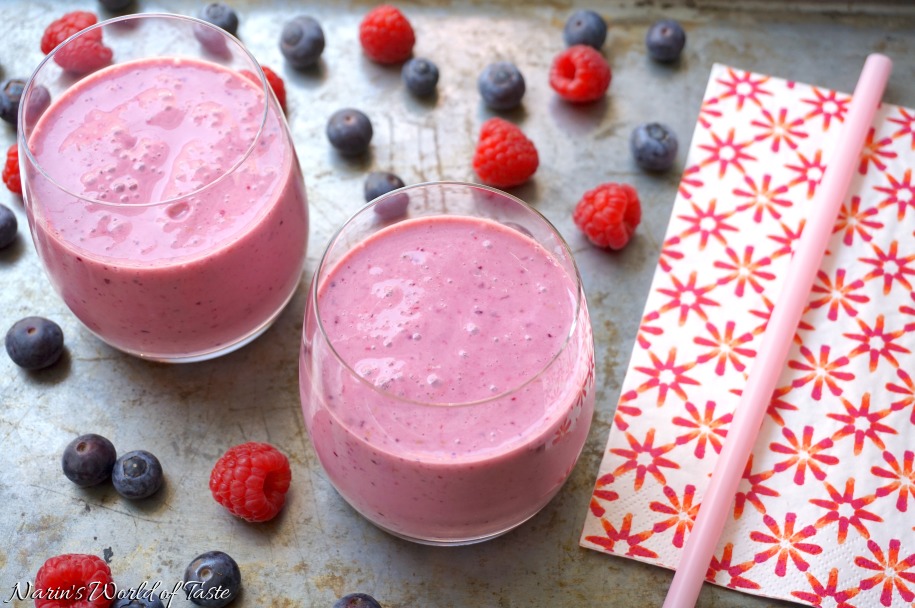 Categories: Kids Recipes, Smoothies and Drinks, World of Recipes
4 comments