Especially after a long and cold winter, it's important to boost your body with vitamins to help support a healthy metabolism for a fresh start into beautiful spring weather. Therefore, the combination of ginger and lemon is perfect. Your immune system will thank you if you start drinking this power smoothie regularly.
You need the following ingredients: (for about 3 glasses)
200 g raspberries frozen
1 tbsp. ginger
juice and zest from 1/2 a organic lemon
350 ml milk (cow, soy, nut milk, or any other you prefer, I used organic soy milk)
2 tbsp flour (coconut, almond or lupine flour, which are high in protein and low on carbs, I used almond flour)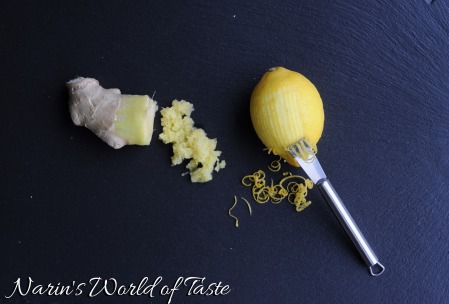 Peel the ginger (the most efficient way is using a teaspoon instead of a knife), and then grate it with a fine grater. I used a good tablespoon full of grated ginger, but you can use less if you prefer.  Zest half of the organic lemon with a lemon zester or fine grater. Then cut the lemon in two halves and squeeze one half, the other half you can use to garnish the drinks.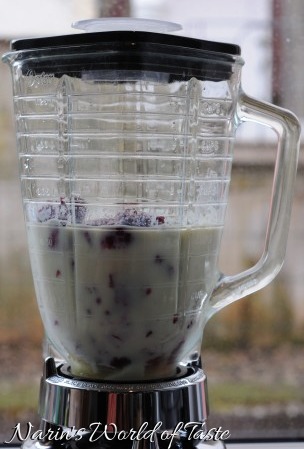 Put all ingredients into a blender and mix on high speed so that everything is completely blended and smooth. You can also use a hand blender if you don't have a regular blender at home, or if you're making smaller portions.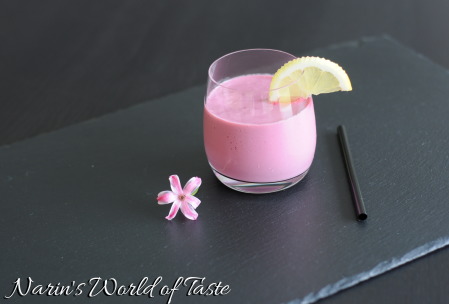 Pour the smoothie into glasses and serve immediately. You can garnish each glass with a slice of lemon.
Enjoy, Melanie…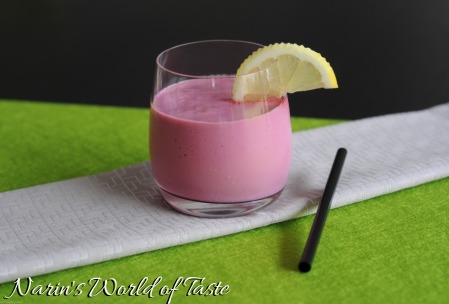 Categories: Smoothies and Drinks, World of Recipes
2 comments