I'm sure you know the Italian dish "Vitello Tonnato". It's veal with a sauce of tuna and capers, one of my favorite dishes. Since I like the taste of the creamy tuna and the saltiness of the capers, I tried a crème to go with the nutty crackers as an appetizer to accompany a nice glass of Champagne.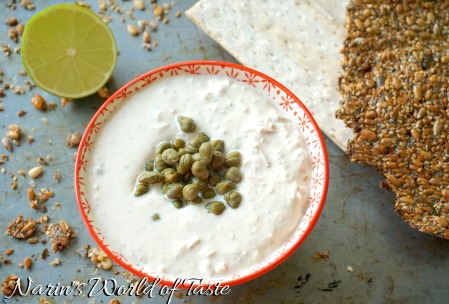 You need the following ingredients:
160 g / 5.6 oz tuna drained
120 ml / 1/2 cup sour crème
80 ml / 1/3 cup cream cheese
60 ml / 1/4 cup double fat greek yogurt
juice of 1/2 a lime
2 tbsp / 30 g capers
salt & pepper (to taste)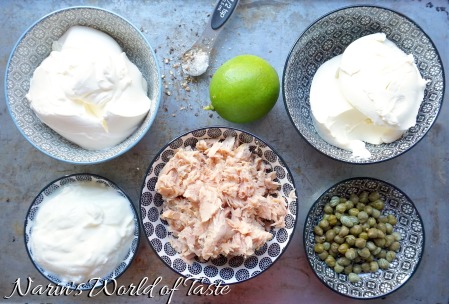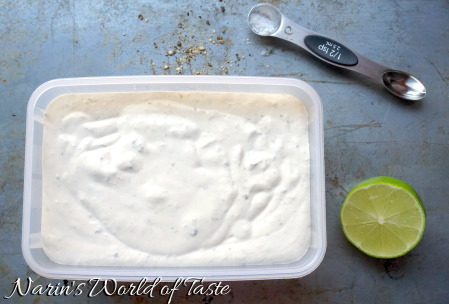 Pour all the ingredients except the capers into a Tupperware and blend with a hand blender until smooth. Then add the capers and blend again, but the capers should still have some texture.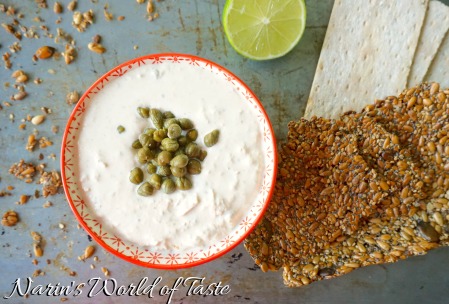 Serve in a nice bowl and garnish, for example, with caper berries or capers, or experiment as you like, accompanied by my Nutty Crackers or Flaxseed Sesame Crackers as an appetizer.
Enjoy, Melanie…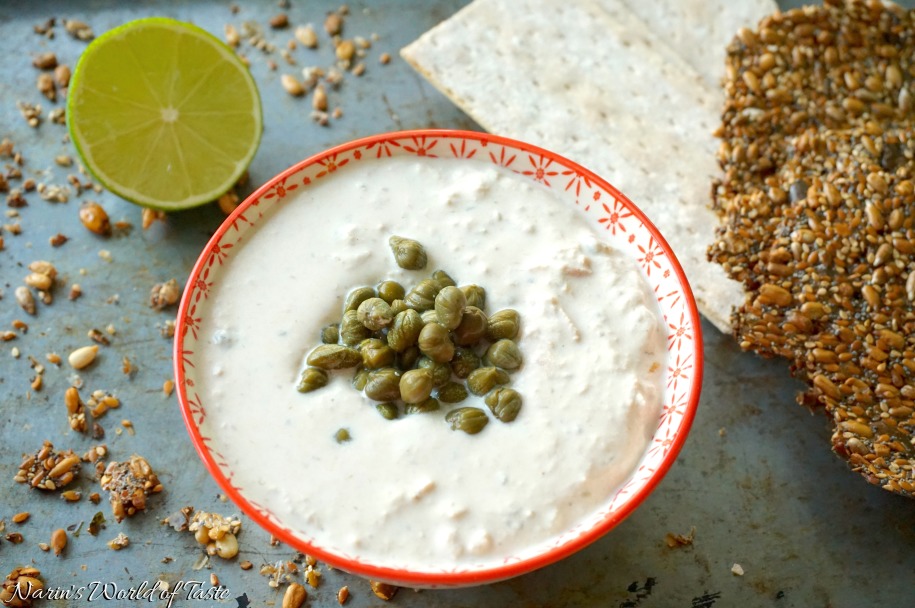 Categories: Crackers, Spreads, and Dips, World of Recipes