Inspired by the South African cook book The Real Meal Revolution, these crackers are a perfect carb-free alternative to wheat crackers as snacks or alongside an appetizer. You can enjoy them with any kind of dip or crème. I love to serve those crackers with tuna crème and some olives, which is always very well received by our guests. Combined with Champagne, it makes for a delightful welcome and starter.
You need the following ingredients: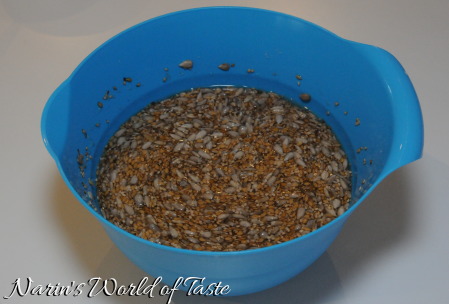 Mix all the ingredients together in a bowl and let them soak for about 15-30 minutes. The water should be gone. Meanwhile heat the oven to 160 °C / 320°F.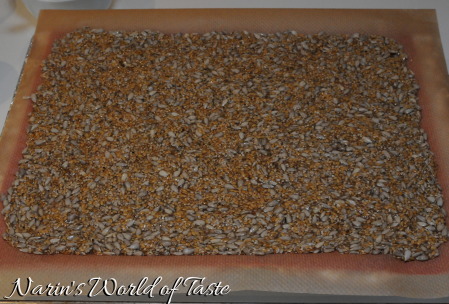 Spread the mixture as thinly as possible onto 2 baking trays layered with baking sheets or silicon sheets. The mixture should have no holes in it. Place the trays in the oven and bake for about 1.5 hours. You may need to rotate them a few times to evenly brown and crisp them.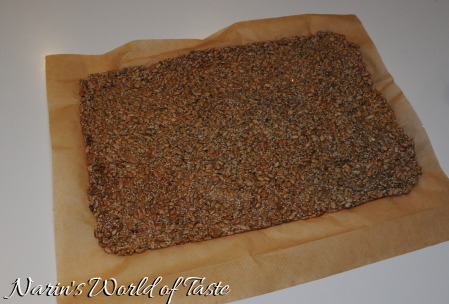 Once done, remove them from the oven and leave to cool.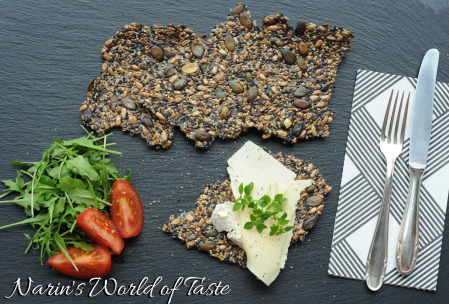 After they cooled down, break the nutty crackers into any size you like and serve. Leftover crackers can easily be stored in a Tupperware.
Enjoy, Melanie…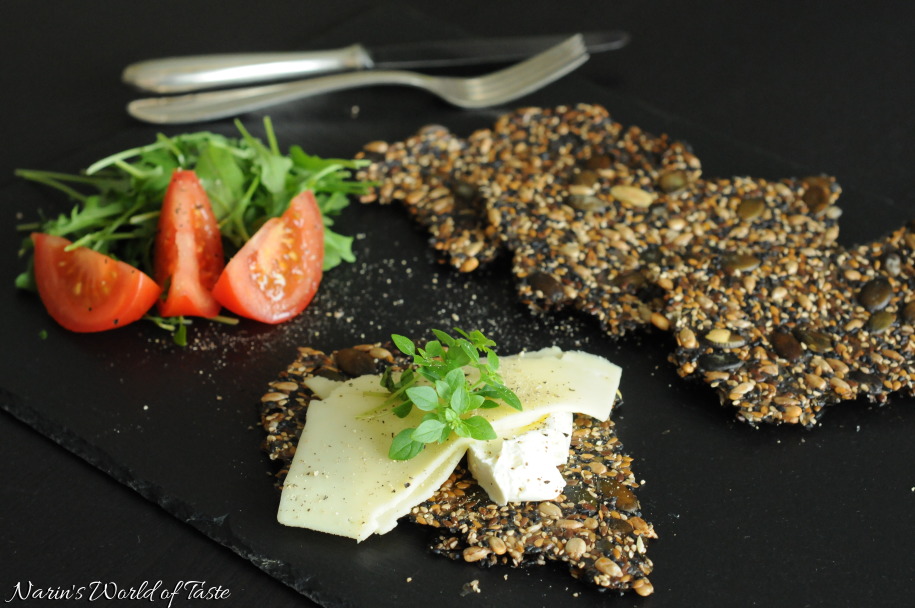 Categories: Crackers, Spreads, and Dips, World of Recipes
7 comments