Zucchini Noodles are a great alternative if you like to eat carb-free but still enjoy a nice flavorful pasta sauce or noodle dish, not only because zucchinis don't have a strong flavor of their own, they're also very low in calories (about 17 calories per 100 g) and contain no saturated fats or cholesterol. The zucchini peel is also a good source of dietary fiber which helps your digestive system. So please don't peel a zucchini!
You need the following ingredients: (serves 2)
2 – 3 zucchinis (500 g)
1 tbsp butter
salt & pepper to taste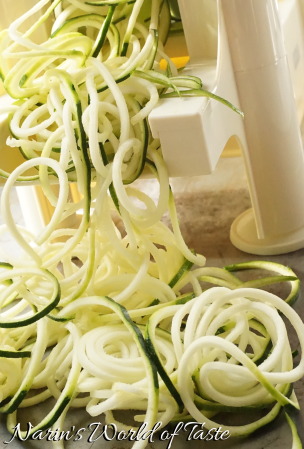 Wash the zucchinis and cut off the tips on both sides. To make the noodles, I use a Spiralizer. It works really nicely with medium or large zucchinis. You can also use a simple peeler and you will get shapes similar to linguini.
Heat the butter in a pan and sauté the zucchini noodles for a few minutes until still al dente.  Season with salt & pepper.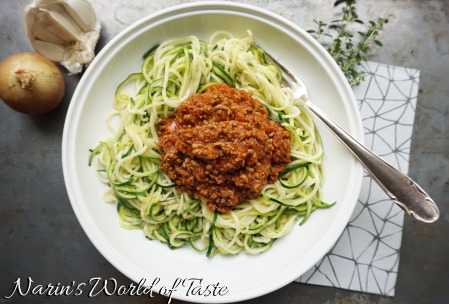 Serve immediately with your favourite kind of pasta sauce for example my Bolognese Sauce for Spaghetti or Lasagne or with any kind of meat or fish dish as you desire.
Enjoy, Melanie…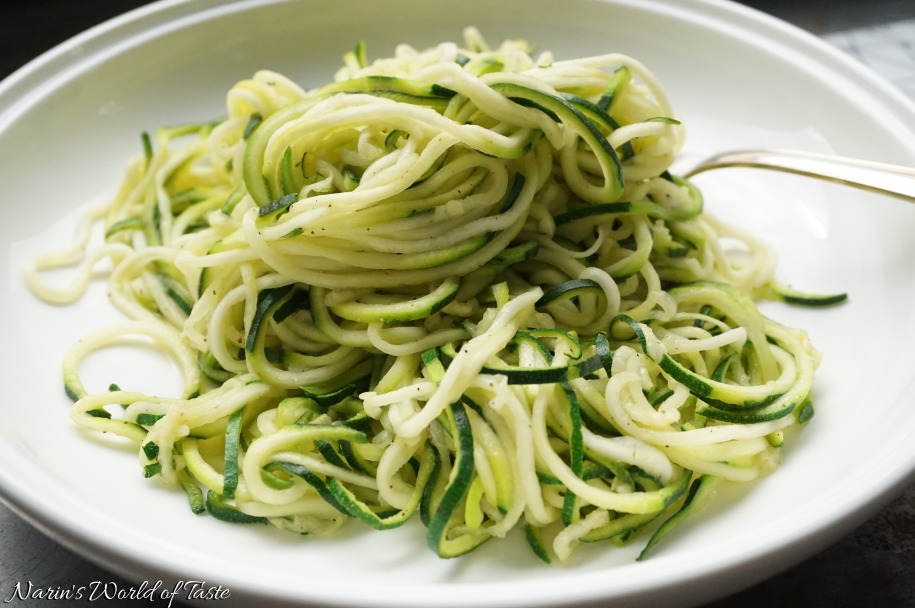 Categories: Side Dishes, World of Recipes
4 comments