Nearly every child likes Spaghetti Bolognese or Lasagne, and so do mine and nearly all their friends. It's always a winner as a kids meal when we have guests for dinner. And not only kids like the Bolognese Sauce, a delicious home made pasta dish with this sauce is also a nice weekday meal for my husband and myself.
You need the following ingredients: (for about 8 servings)
2 tbsp olive oil
700 g / 1,5 pounds ground beef
2 onions
2-3 carrots (grated)
5 tomatoes (dice into medium cubes)
140 g / 5 oz tomato paste
1 tbsp paprika powder
1 tbsp Italian herbs
5 stalks fresh thyme
700 ml / 3 cups tomato puree
salt & pepper to taste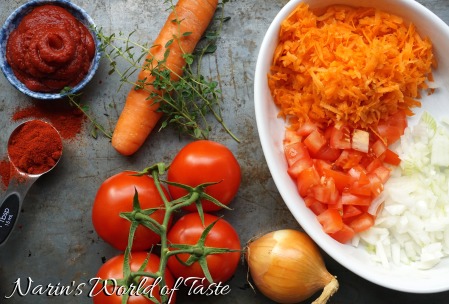 Dice the onions thinly, cut the tomatoes into medium size cubes, and grate the carrots.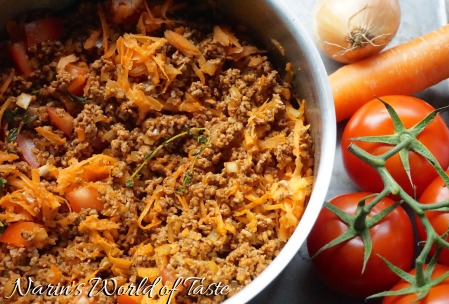 Heat 2 tbsp olive oil in a pot. Brown the onions slightly, pour in the tomato paste, and add the paprika powder and the Italian herbs. When the mixture is starting to get darker in color, add the ground beef and cook until the water is gone and the ground beef is cooked thoroughly. Now add the carrots, tomatoes, and thyme stalks. Stir again and pour the tomato puree into the pot as well.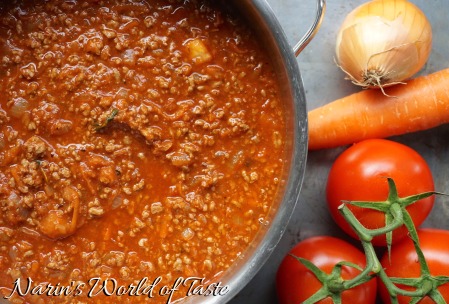 Combine everything and season with salt & pepper. Bring the sauce to a boil and then reduce the heat. Now simmer for about 2 hours with closed lid, stirring occasionally. If the liquid reduces too much, you can add some water or stock. Taste it and season with salt & pepper as needed.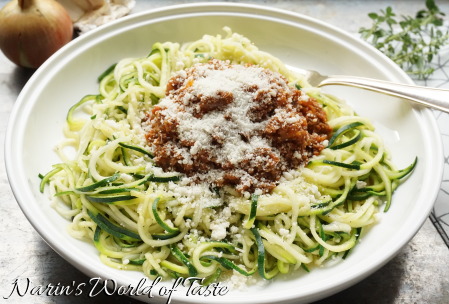 Now the sauce is ready to be served with spaghetti and parmesan, or to be used in a lasagne. If you would like to eat carb-free and avoid the pasta, try my recipe for Zucchini Noodles.
Enjoy, Melanie…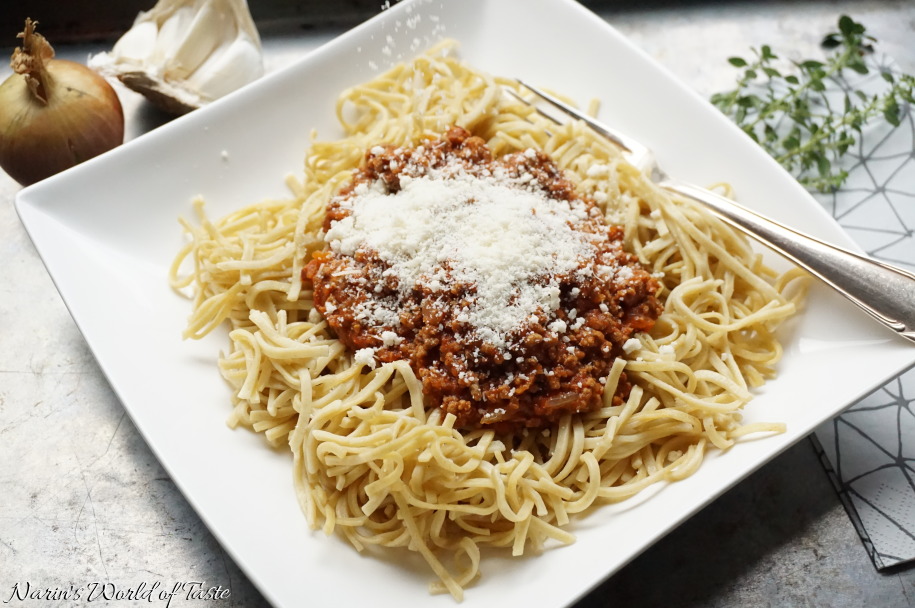 Categories: Kids Recipes, Main Dishes, World of Recipes
2 comments