This Chickpea Flatbread is a great alternative to Naan Bread if you like Indian cuisine. I like the flavor of chickpeas very much and in combination with cumin it's a great side dish and much healthier and lower in carbs than regular flatbread. Feel free to give it a try with my Kashmiri Chicken Curry and Cauliflower Rice, or your favorite curry dish.
You need the following ingredients:
1 cup / 140 g chickpea flour
3/4 cup / 85 g tapioca starch
1 cup / 240 ml water
2 eggs
1 tbsp cumin
1 tsp salt
1 tsp baking powder (optional)
sesame oil, coconut oil or ghee for frying
This makes around 8 small flatbreads (∅15cm, ~ 6 inches in diameter).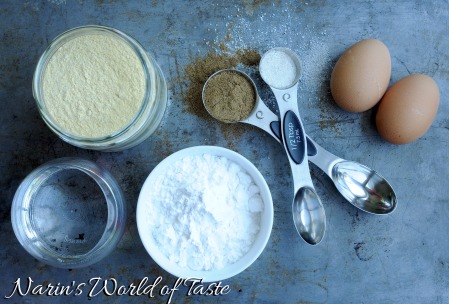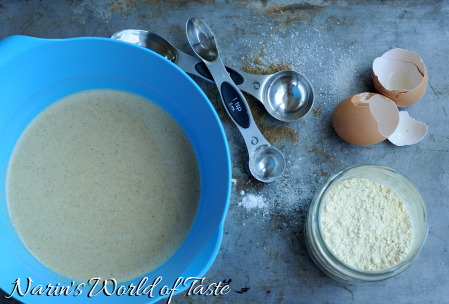 Mix all the ingredients together in a bowl until everything is combined thoroughly.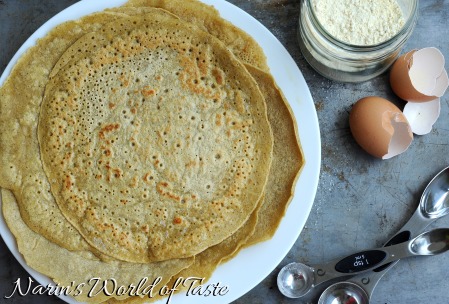 Now fry the flatbreads with just a little sesame oil in a frying pan over medium heat. Instead of sesame oil, you can also use coconut oil or ghee, if you prefer. I usually make one small pancake at a time in a ∅20cm (8 in) frying pan. They should be nicely brown at the end.
Serving: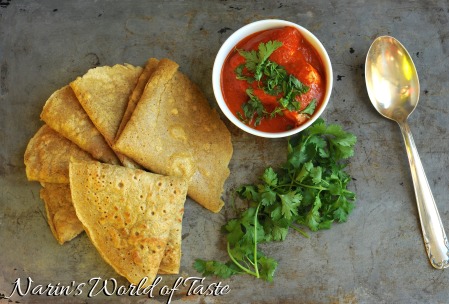 You can serve this side dish with any curry or Indian dish, for example with my Kashmiri Chicken Curry.
Enjoy, Melanie…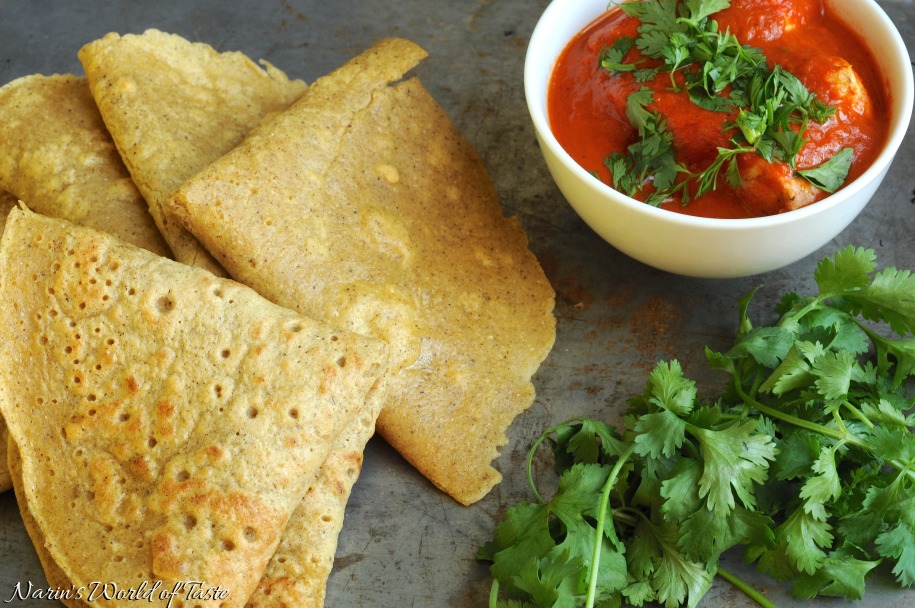 Categories: Side Dishes, World of Recipes
1 comment