Rice is part of the daily meal for a large number of people around the world, not only in Asia, but also in Western countries. The problem is that rice is relatively high in carbs. In my attempt to remove more carbs from our diet, I found that cauliflower is a great carb-free vegetable substitute for many higher-carb sides. You can make flat-bread, puree, and even carb-free rice from cauliflower. Here I show how to make rice out of cauliflower, which you can serve with any of your favorite dishes that would normally go with rice.
You need the following ingredients: (serves about 4-6)
1 cauliflower medium size
2 – 3 tbsp sesame oil, coconut oil, or ghee
1 tsp salt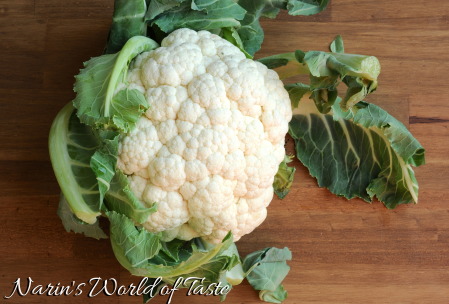 Wash the cauliflower and cut out the roses, then quarter or half the roses.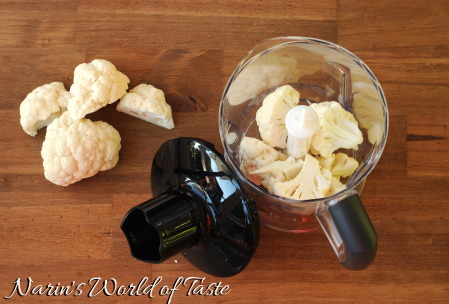 Now put some of the cauliflower into your food processor (or hand blender, if you have a combo set) and pulse it until you reach a couscous-like consistency. Don't over pulse it, else you will get a mash out of it. I usually do this step in 4 – 5 batches to complete the entire cauliflower.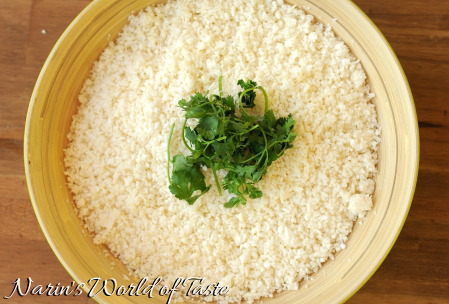 Heat the oil or ghee in a pan and add the cauliflower. Fry on medium to low heat for about 10 minutes, stirring regularly.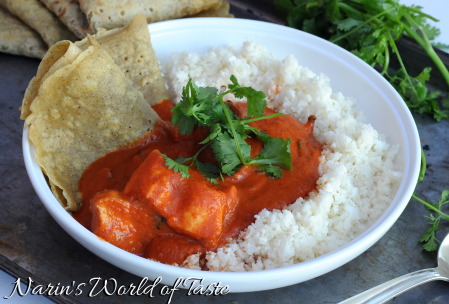 Serve immediately and use it instead of rice in any main dish that would normally be served with rice. For example, it goes really well with my Kashmiri Chicken Curry.
Enjoy, Melanie…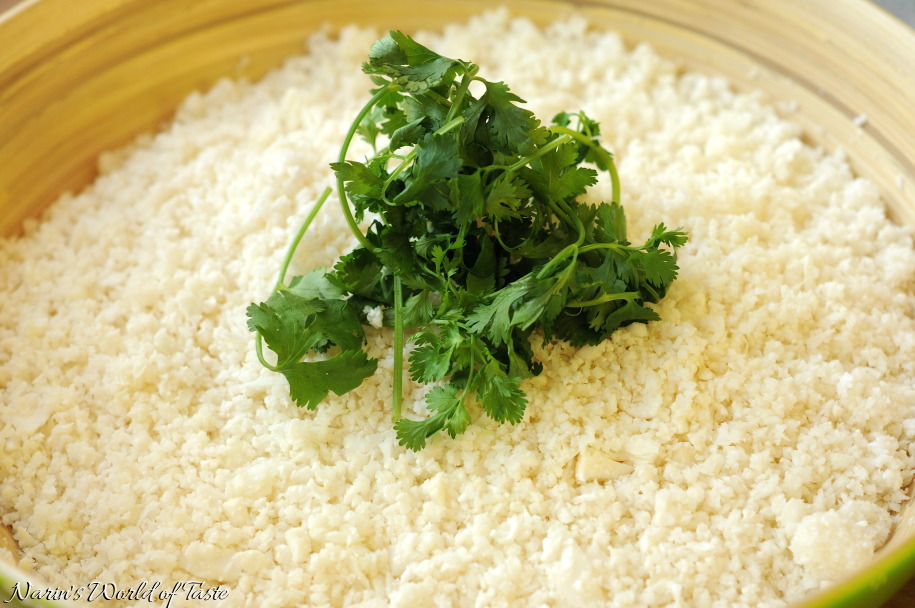 Categories: Side Dishes, World of Recipes