I always look for carb-free or low-carb ingredients for our daily meals and snacks. In the following recipe, I found organic cooked lentils in liquid, with only 10% of carbohydrates. I combined the slightly nutty flavor of the lentils with salty feta cheese, added sour cream, coriander, and chilies. This created a delightful taste experience.
You need the following ingredients:
1 glass / about 350g organic lentils with liquid (for example, by Alnatura)
1 bag / 200g feta cheese
1 cup / 240 ml sour cream
2 tbsp coriander chopped
1 tbsp chilli flakes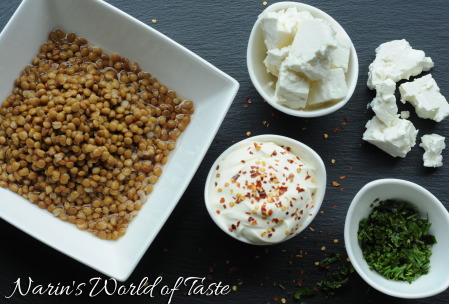 Wash the coriander and chop it finely. Break the feta cheese into medium cubes. Drain the lentils, using about half of the liquid for the dip. You can control the consistency of your dip by adding more or less liquid to your dip as you prefer.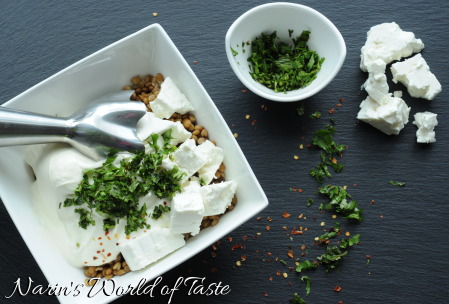 Pour all ingredients into a bowl or Tupperware and blend with a hand blender until smooth and creamy. Store the dip in a Tupperware and refrigerate until needed (this dip is well suited to be prepared in advance).
Serving: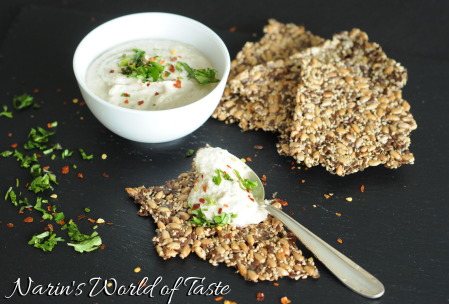 Pour the Lentil Feta Dip into serving dishes and serve with my Nutty Crackers. This is a great snack in between or can be used as a greeting from the kitchen when having guest over.
Enjoy, Melanie…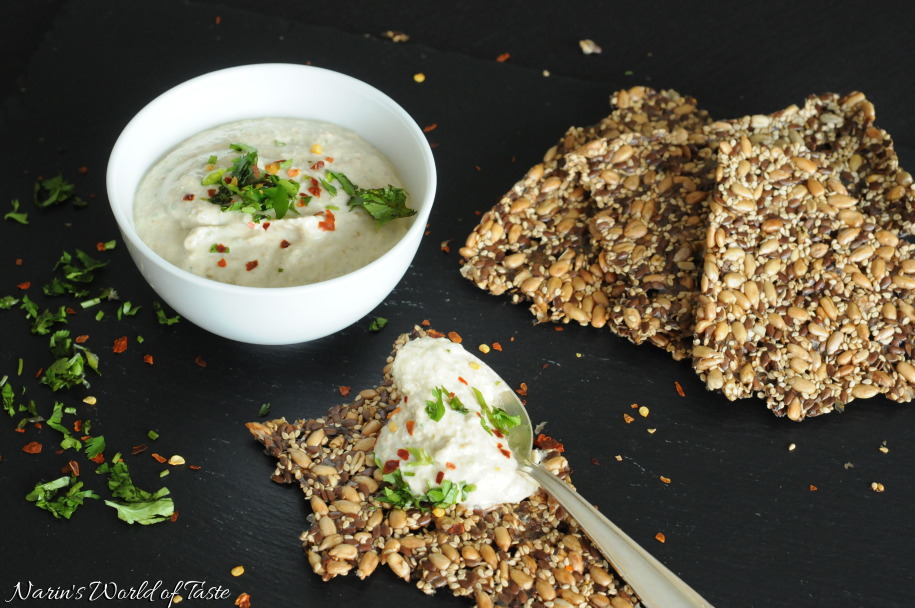 Categories: Crackers, Spreads, and Dips, World of Recipes
3 comments