This sardine and caper dip is a great savory snack that we often enjoy with my homemade spicy beetroot chips, zucchini chips, and some fresh cut veggies. The combination of the salty, fishy, and sour flavor goes very nicely with the spicy and earthy flavor of the chips and veggies.
Our local supermarket Cactus started a campaign for 2018 called "bewoost" which means "being aware". In the food sector, "natural food" or "Free From" food is attracting an ever-growing number of fans. As consumers, it is our responsibility to be aware and responsible, to understand where our food comes from. This is important not only for us, but also for future generations. Only if we understand the context, origin, method and consequences of production, we can enjoy food without feeling guilty.
This month is about fishing, bewoost fëschen! – What will tomorrow's sea look like? Over-harvesting is a big problem for our marine life. We can make a difference if we buy from sources that follow responsible and sustainable fishing, environmentally healthy with the highest quality.
For the following recipe, I used sardines from Fontaine, who follow those guidelines. They're also Marine Stewardship Council (MSC), Friends of the Sea, and Dolphin-Safe certified!
You need the following ingredients:
1 can sardines (100 g/ 3,5 oz drained)
100 g/ 3,5 oz sour cream
150 g/ 5 oz cream cheese
1 tbsp organic olive oil (from sardine can)
1 tsp lemon juice
1 handful garden cress leaves (plus extra for serving)
30 g capers (plus extra for serving)
pepper (to taste)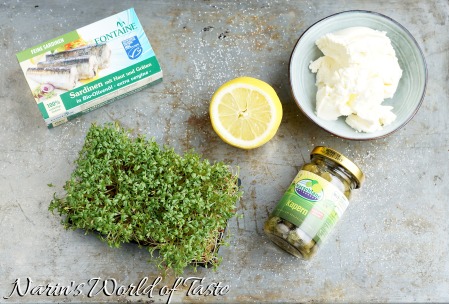 Debone the Sardines and keep 1 tbsp of the organic olive oil in the can and drain the capers.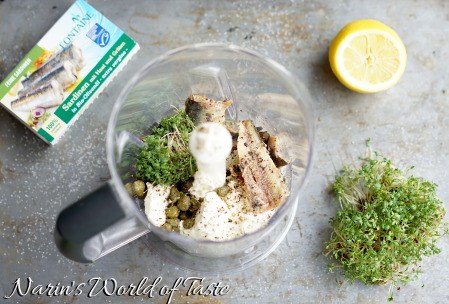 Pour all ingredients into a food processor and puls a couple of times until everything is combined thoroughly but not completely blended.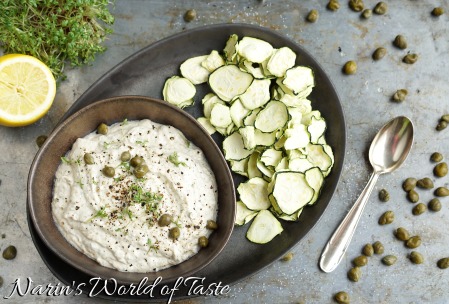 Pour the dip into a nice bowl, sprinkle some capers and cress on top, and serve with your favorite veggies or chips. In the picture, I served the dip with homemade zucchini chips.
Enjoy, Melanie…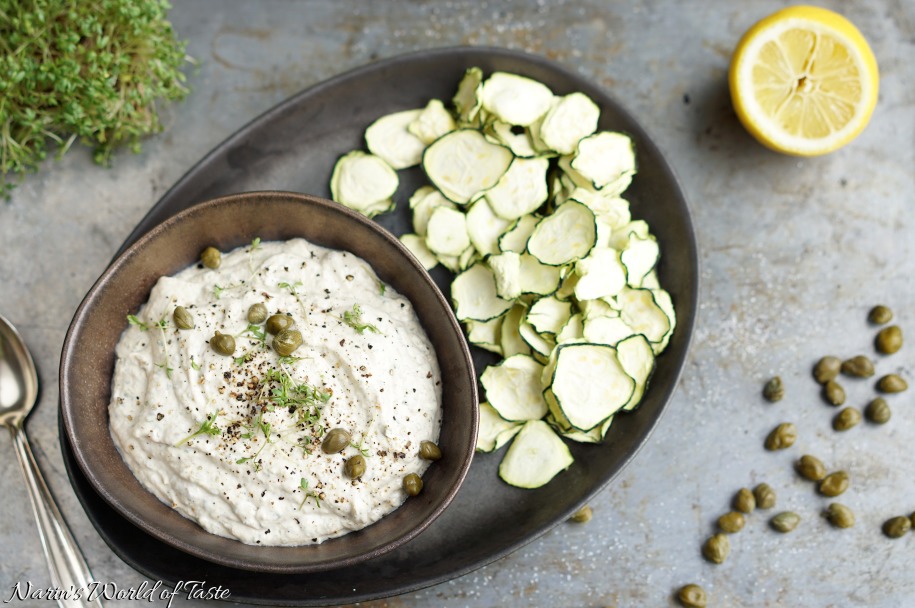 Categories: Crackers, Spreads, and Dips, World of Recipes