You may have noticed that I'm a huge fan of hummus, and that's why I always try to combine it with new ingredients. In this recipe, I added organic white beans with mediterranean spices to create a smooth and creamy vegan hummus. Did you know that white beans offer a generous quantity of magnesium, which can help your body handle stress better. They are also packed with slow digesting carbohydrates and have a low glycemic index, which is good for your blood sugar level.
You need the following ingredients:
360 g / 1 1/2 cups organic chickpeas with liquid
240 g / 1 cup organic white beans drained
2 tbsp sesame seeds
1 tbsp tahini paste
1 tsp cumin
1/2 tsp paprika powder
1 tbsp olive oil
1/2 tsp salt
2 garlic cloves
1 lime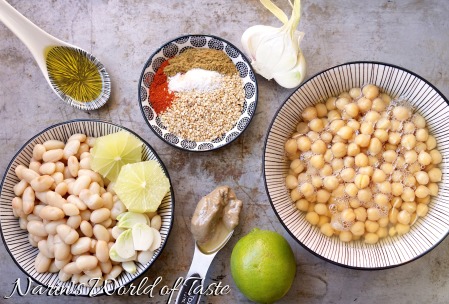 Drain the white beans, peel the garlic and lime, and measure all other ingredients.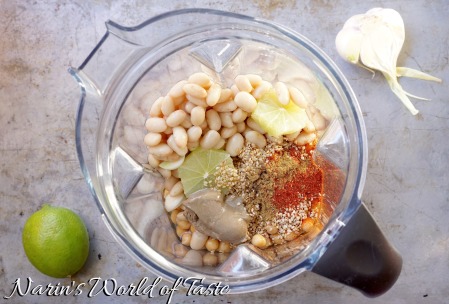 Pour all your ingredients into a high-powered blender. If you don't have one, you can also use your hand-blender. Blend until everything is well mixed and you end up with a smooth and creamy texture.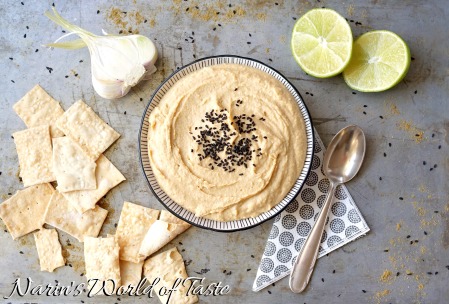 Serve your White Bean Hummus in a nice serving dish alongside some crackers. For example, they go very well with my Nutty Crackers or Flaxseed Sesame Crackers.
Enjoy, Melanie…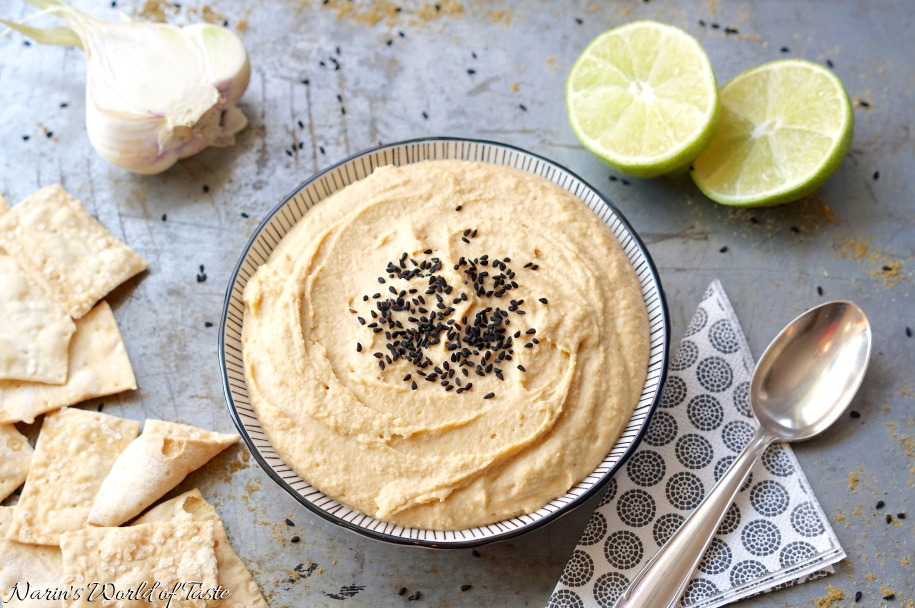 Categories: Crackers, Spreads, and Dips, World of Recipes